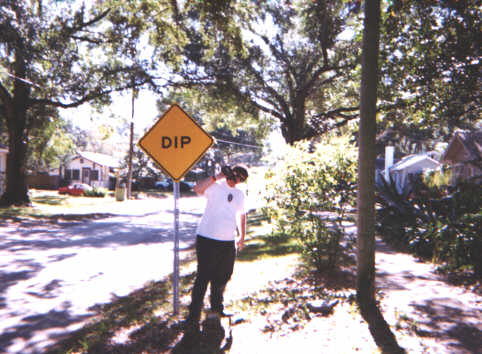 My buddy John Paglione took this picture of me in Downtown Orlando. Its hard to tell, but I'm holding up a container of valvoline that I found lying there. I thought the red fluid would come out in the picture, but I was wrong.
This is the pool they had at X-Day, filled with naked Subgeniuses. I'm a little to the right of the center of the picture. All you can see is my bald head sticking above the water. After this picture was taken, we all swam around in circles in the pool to create a giant whirlpool. It was awesome. Nully and some others and I were sitting on the steps, and this girl Annna got sucked into the whirlpool. I had to grab her and pull her back.
I think I was angry about something.
I think this is how I was meant to be. This photo should be on the cover of Time magazine or something. At least Teen People.
Last Modified 10/27/98